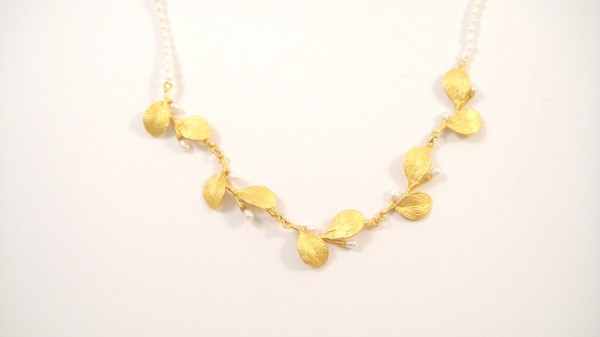 Handmade Necklace
Handmade Irish Thorn Necklace.
16″ – 18″ Adjustable
The Irish thorn leaves are cast in bronze plated with 24kt gold with fresh water pearl accents and continue around to the clasp.
I wonder if Michael Michaud was inspired by fables that fairies play in Irish thorn while working in his studio in New York.
In stock (can be backordered)
Matching item(s) for this piece