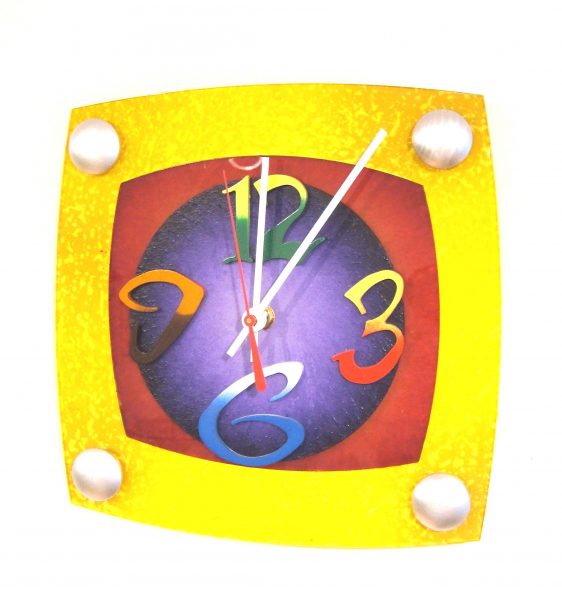 Handmade Colorful Yellow Clock
It's "time" to bring some color and fun to your space with this yellow Wall Clock. This energetic and colorful wall clock features a fun design of found pieces, hand painted acrylics, amazing color and a 3-D effect. There's no doubt about it, these clocks stand out! Runs on 1 AA battery, not included.
Dimensions 9″ x 9″
Created by David Scherer in Madison Heights, MI.
In stock (can be backordered)